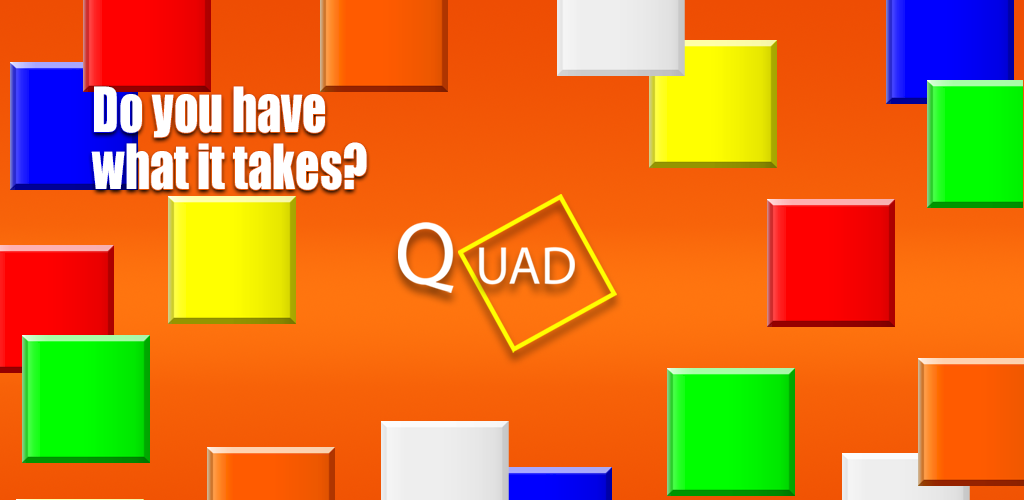 Quad-Teleport Squares Puzzle
A downloadable QuadTeleport for Android
Quad-Teleport Squares Puzzle is an elegantly designed, colorful and highly interactive mobile and tablet puzzle game with innovative gameplay where you teleport squares to destroy as many color sequences of squares. The game is designed with engaging colors to appeal to all ages and genders.
Figure out the right teleportal that will give you a quad/square of a certain color, when you pass the initial white quad through it
Pass the white quad through the teleportal to get quad of the desired color
Teleported quad moves to destroy color sequences of squares
Destroy as many quads as you can within the time period to gain the highest scores you can
Immerse yourself and twizzle your mind with this innovative teleport squares puzzle. For everyone, kids, boys, girls, mom, dad, the whole family and friends as long as you got what it takes.
Experience and share this intriguing puzzle world, figure out teleportal sequences and conquer the world at the top of the leaderboards.
Features
Innovative gameplay – Teleport squares
Challenge and share scores with family and friends – At the push of a button share your exhilarating moments, scores and challenge your family and friends, making it a fun game for everyone.
Relaxing and meditative sound track – Take your mind off the stresses of this world with the game's relaxing and meditative sound track that will leave you feeling calm and smarter.
Conquer the world - Become the ultimate high scorer on a world wide leaderboard. Do you have what it takes to become the ultimate g.o.a.t (greatest of all time)
Achieve – Unlock achievements within the game and gain experience points.
Also available on